When Gemma Brown wrote about the 13th Note a few weeks ago she mentioned the jukebox. Of course! The King Street venue is renowned for its jukebox but in fact it is one of several 'best-ever' jukeboxes featuring on Walking Heads Glasgow Music Tour. That got us thinking. What makes a really great jukebox? Gemma Brown kicks off a series exploring Glasgow's killer 'coin-operated music machines'.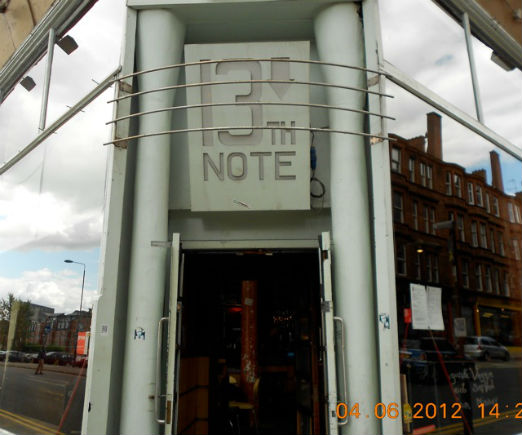 I visited the 13th Note one hot summer afternoon to ask a few questions about the jukebox. I was greeted by long standing bar man Nick Williams, who has worked behind the bar there for seven years. Nick took time from serving the lunchtime customers to answer a few of my questions. General manager David Disbrowe was also able to share with me his views and opinions of the jukebox and its reputation.
Firstly the jukebox is of the Old School variety, in other words it plays CD's that are manually loaded into the jukebox and a pound will get you five songs. I asked Nick who changes and chooses CD's in the jukebox and he told me it was the staff that made this decision from an extensive range of old and new CD's in the venue. According to David, CD's are changed every two weeks.
When I asked Nick if they had considered a 'New School' jukebox (allowing customers to choose tracks and stream them from the Internet) he said they had considered getting a newer model but not any time soon. David went further, reassuring me that they wouldn't be changing the jukebox, it's been there for ten years and is an essential piece of furniture in the venue.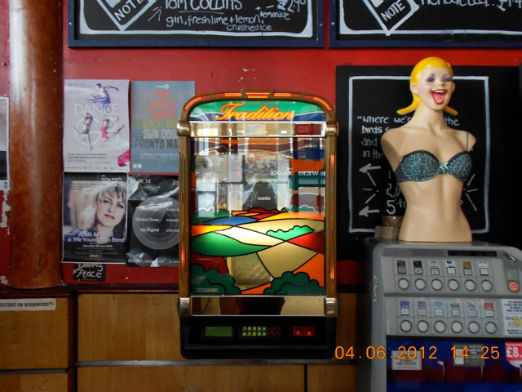 But the main question on my mind was why the jukebox has such high status? Nick thinks the reason is because they try to be as different as possible from your generic pub jukebox. And it works. He told me: "Customers on a regular basis say they have never seen a jukebox with such an eclectic taste."
Looking through the selection of CDs I can see why. With such a diverse range of genres there is bound to be something here to appeal to just about everyone's taste. There's hip hop to rock, folk to punk, ambient to metal… to name but a few. I asked David what was most played, he told me "Not that much to be honest, different customers have different tastes but quite often I hear Aphex Twin or the Smiths, the usual classics." I also asked David if he thought there was any other jukebox competition in Glasgow. In his view Nice N Sleazy is the only other venue in Glasgow where the jukebox is as anti-mainstream, eclectic and diverse in the selection of music. So they are always keen to know what's on Sleazy's jukebox – and they also read the List, Skinny and NME to see what's new.
The 13th Note jukebox features bands that have played there – as you might expect, The Note is regarded as an essential starting point for many up and coming musicians – but there can't be many venues, which can also feature music by the bands of staff themselves.
After speaking with Nick and David, I can see that's the secret, that's what makes 13th Note jukebox so different. The reputation of the jukebox comes from the individual musical tastes and talents of the people who work there. It is them we have to thank.
To hear more about 13th Note and the bands who play there, download Glasgow Music Tour Route 1.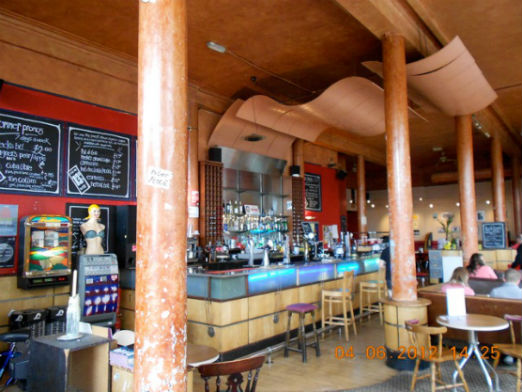 Coming soon: Benny Robb investigates the 'legendary' jukebox at Nice N Sleazy.