Browse tours by category
Subscribe to our Talking Heads podcast and hear passionate people talk city scenes
A new digital tour of Glasgow's music venues past and present gives a rare insight into the city's culture.
-DAVID POLLOCK. The Scotsman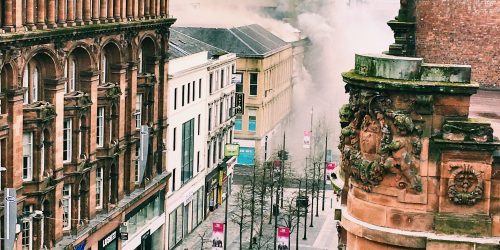 LATEST FROM THE BLOG
Where's the heart of Glasgow's historic environment?
Up or down? What does the future hold for Glasgow's Sauchiehall Street? Could this fire-haunted place become the centre of Glasgow City of Music?  
READ MORE