New free architecture walking tour. A Brisk Walk explores past, present and future of 'buildings at risk' in Glasgow.
Browse tours by category
A new digital tour of Glasgow's music venues past and present gives a rare insight into the city's culture.
-DAVID POLLOCK. The Scotsman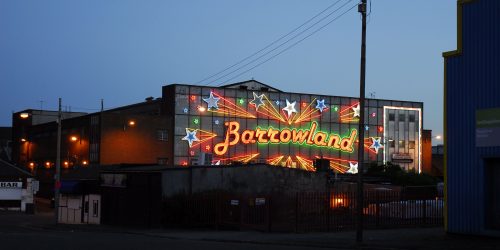 LATEST FROM THE BLOG
Come All You Dreamers
As Christy Moore returns to one of his favourite haunts, The Barrowlands in Glasgow this evening, performing once again for a sell-out crowd in 'the grand auld hall', our guest blogger Anna Levin offers some insight...
READ MORE