New free architecture walking tour. A Brisk Walk explores past, present and future of 'buildings at risk' in Glasgow.
Browse tours by category
A new digital tour of Glasgow's music venues past and present gives a rare insight into the city's culture.
-DAVID POLLOCK. The Scotsman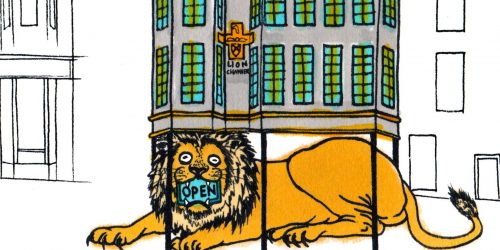 LATEST FROM THE BLOG
Lion Chambers: second stop on A Brisk Walk
Half way down Hope Street we find an astonishing monument to Glasgow's architectural audacity.  Let's stop and look up at the Lion Chambers. More than a hundred years ago, they said it couldn't be done. 
READ MORE