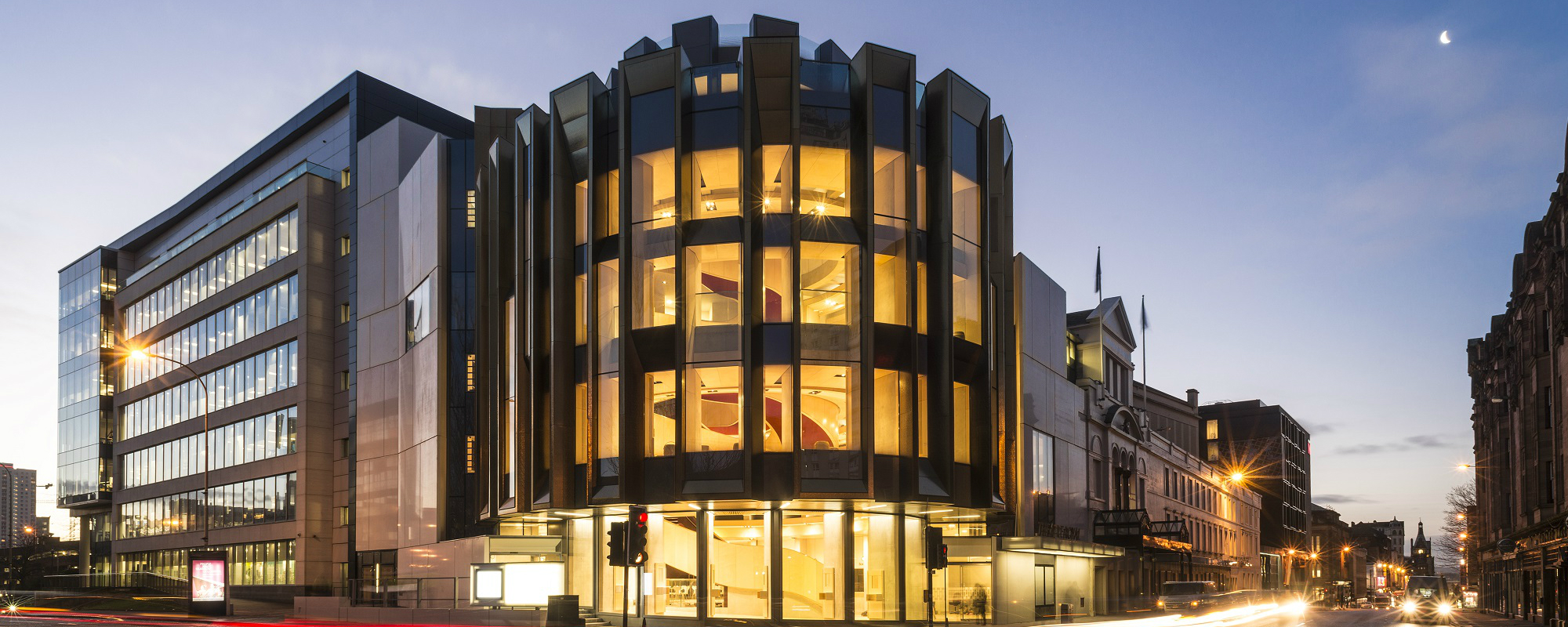 Glasgow Corners
Length : 2 Minutes
Overview
Meet us on the corner
DOWNLOAD Glasgow Corners FREE and turn a corner with us.
Join us as we walk with Glasgow-based architect Niall Murphy and friends exploring the hidden twists and turns of Glasgow's most captivating corners. Brought to you by Scottish Opera and produced by Walking Heads, this tour celebrates the arrival of a spectacular new corner, welcoming the public into the grand old Theatre Royal in the heart of Glasgow.
And what better way to celebrate than to follow a trail of "corner conversations". In the company of other architects and historians, Niall leads us to distinctly different buildings which have one thing in common: a theatrical sense of the Glasgow style. From Theatre Royal to Mackintosh's Lighthouse we discover how Glasgow makes turning a corner into an adventure of fine architecture.
So meet us on the corner. Which one? As you can see, the map suggests a route of numbered stops but where you start and stop is entirely up to you. One thing is certain, once you've started, you will want to come back for more.

Tour Details
Itinerary:

9 stops

Duration:

2:07

Location:

Glasgow

Size:

47 MB

Category:
Find this tour on

Check out our Similar Tours