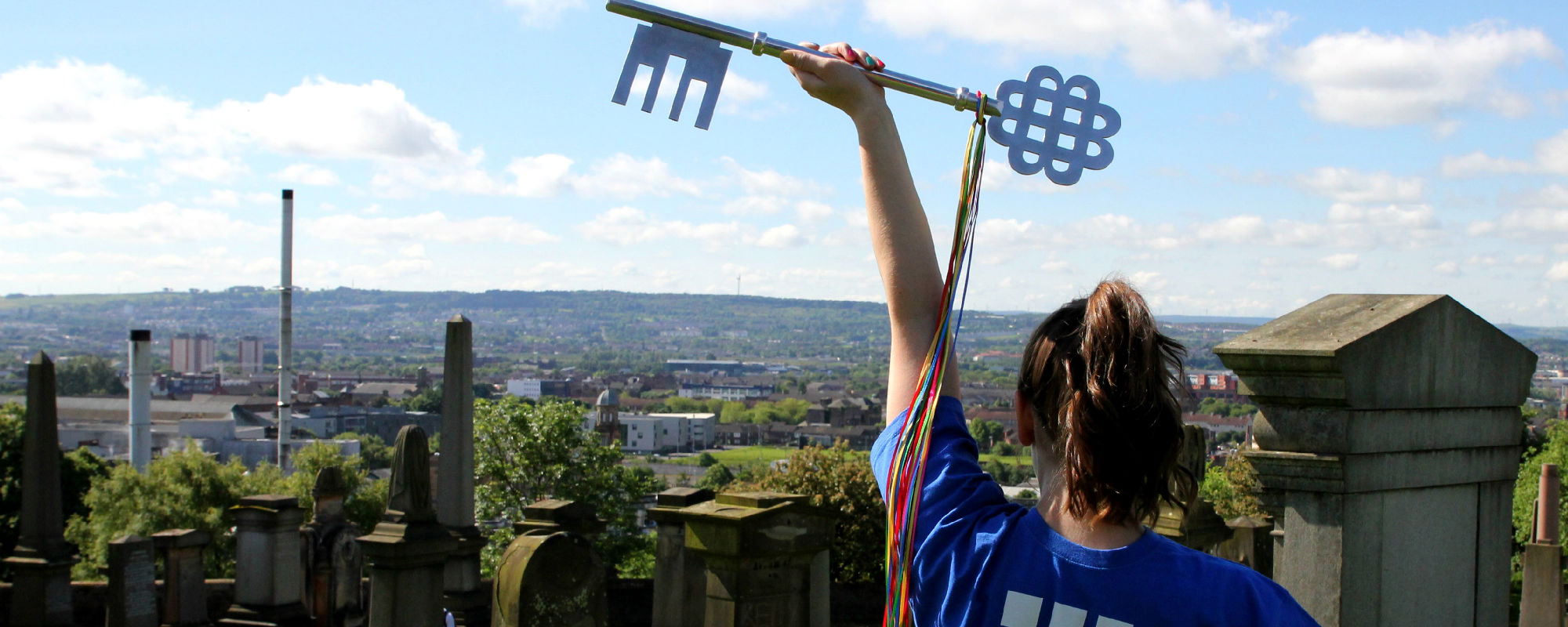 Introduction to Glasgow's Landmarks
Glasgow's Landmarks TourLength : 2 Minutes 3 Seconds
Listen to Introduction to Glasgow's Landmarks:
Welcome to a sometimes hidden world
Hello and welcome to Glasgow's Landmarks audio tour brought to you by Glasgow Building Preservation Trust (GBPT for short) a charity that rescues, restores and rehabilitates old buildings at risk across the city, bringing them back to new life.
Amanda Mitchell and Benny Robb from Walking Heads introduce the tour which accompanies Doors Open Day, an annual event taking place in September.
Right now, we're going to take you inside eight of Glasgow's most intriguing landmarks, a great mix of architectural styles including The Glasgow School of Art, Charles Rennie Mackintosh's masterpiece which was miraculously saved from a devastating fire in May 2014, and Glasgow Necropolis, the far from gloomy City of the Dead providing a last resting place for more than 50,000 souls.
At each stop we meet experts who explain the architectural, historical and cultural significance of the buildings.
We've suggested an order for visiting the destinations (and George Square is a good place to start being right in the heart of Glasgow) but feel free to explore at your own pace in whatever order you like. Choose your route to suit yourself (and the weather!). This tour lets you explore inside some of Glasgow's most significant buildings, even when the doors are closed