Here at Walking Heads, we were very pleased to read one of our favourite Glasgow musicians, Rustie has just picked up The Guardian's First Album Award. His undoubtedly brilliant debut release titled Glass Swords has received much critical acclaim, now even being held largely responsible for pioneering a new electronic genre "maximalism".
Part of the real excitement generating in our office over this well-deserved accolade stems from our background knowledge of the young producer's extensive career in the Glasgow music scene. First discovered by the now hugely popular Numbers collective, Rustie has long been plying his trade in the heart of some of Glasgow's best music venues. We can still recall the untamed Blackfriar's basement parties named Seismic from around 7 years ago, providing a platform for some of the cities most cutting-edge DJs and party-goers alike. These suitably grimey basement bashes elegantly evolved into the Numbers parties we know and love today, now on the most part being held at Glasgow's Sub Club and Stereo Bar venues (both featured in our Glasgow Music Tour). Rustie has seen a similar progression in his moving from underground club-scene DJ to the widely-recognised and influential producer he is today. Being a seminal part of this tightly-knit scene which has produced other internationally acclaimed acts such as Hudson Mohawke (LuckyMe) and Jackmaster, it was a only a matter of time before people out with Glasgow's club venue walls began to take notice of his work.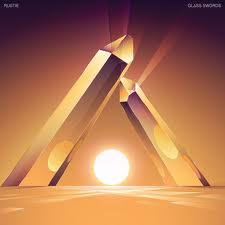 Through his first release (out on Warp Records in late 2011), Rustie has not only managed to acquire the widespread attention his music deserves but has also make a bold statement of intent as a ground-breaking, influential and forward-thinking musician we will all surely be hearing a lot more from in the coming years.
Check out The Guardian's article on the award-winning Rustie here…
Guardian First Album Award: Rustie