At the start of the 10 week countdown to Scotland's biggest rock festival, music blogger Nina Glencross tracks the  bands who are out there, getting the T in the Park show on the road.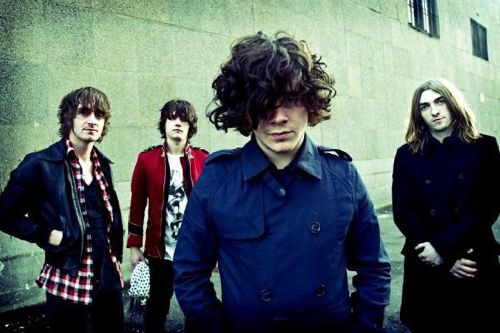 Indie rockers The View played two exclusive sets in Glasgow on the run up to their appearance at T In The Park. The denim clad Dundonians graced the city's Kelvingrove park on Monday 6 May, as part of T In The Park's Roadshow. Later they made their way to the city centre where they performed a second set on Buchanan Street.
The two week pre-festival tour also takes in Hamilton, Edinburgh, Dundee, Aberdeen and Ayr, with performances from the likes of Josh Record, Vigo Thieves, The LaFontaines, Sienna and the Redettes all takes place atop a Scottish Sun bus.
Brixton-based singer-songwriter Josh Record kicked things off last Saturday 4 May in Hamilton and, following The View's Glasgow installment, hotly-tipped Vigo Thieves treat Edinburgh to an exclusive set this Friday 10 May.
The fun continues on Saturday 11 May, when Motherwell's very own LaFontaines take the bus to Dundee's Overgate Centre, while on Sunday 12 May the Roadshow comes to Aberdeen, bringing Sienna – from TITP's hometown of Kinross – to perform ahead of their two sold out shows at King Tut's.
A week later, the Roadshow makes its final stop at Ayr's train station, with not only a special performance from Glasgow diva trio The Redettes, but another performer set to be revealed very soon.
The T In The Park Roadshow marks the start of the 10 week countdown to the Scottish festival, which celebrates its 20th anniversary this year. The festival takes place from July 12 to July 14 and will see performances from The Killers, Rihanna, Mumford & Sons, Chase and Status and very special appearances from My Bloody Valentine and Germany's electro pioneers, Kraftwerk.
T In The Park tickets will be available at each stop on the road and there will be chances to win prizes from 12pm on each day.