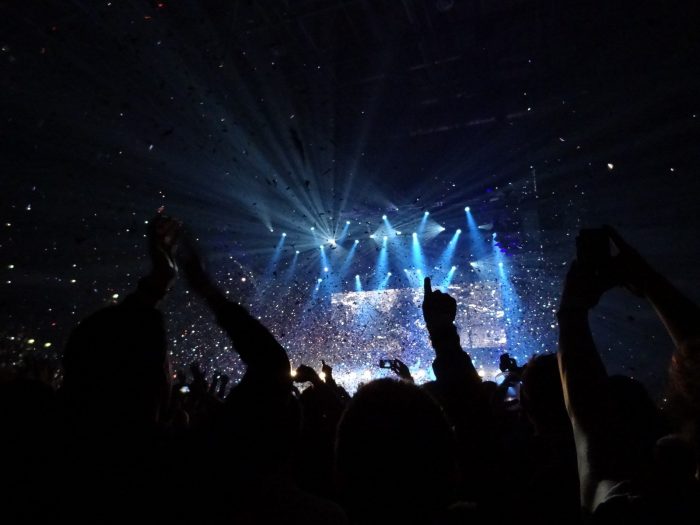 'Singing louder, prouder now than cities twice the size, as twenty thousand voices strong, we sing a single song.' Two years ago Tony Walsh wrote and performed We Are Manchester for the twentieth anniversary of the Manchester Arena. Poetry commissioned for a different occasion takes on searing new significance.
This week, the performance poet Tony Walsh read another poem. This Is The Place, commissioned in 2013 by the charity Forever Manchester, expresses the spirit of a great city responding to the tragedy of lives lost and changed forever in a terrorist attack on the arena.
In this reality, there are lines in both poems which are almost unbearable to read and yet each one brings comfort and hope in the indestructible goodness of the human spirit. You can hear that as the crowd in Manchester's Albert Square responds to the deeply moving, humorous pride of place and character: 'northern grit, northern wit…that Mancunian way to survive and to thrive'.
Cities need arenas
But there is perhaps special poignancy in the rollicking lines of We Are Manchester. A poem commissioned by Manchester Arena for 2015 celebrates a city's capacity for enjoyment along with that ability to survive and thrive.  At the same time, it describes the particular significance of the arena in the urban centres of our age: 'Cities need arenas. Arenas need a crowd.'
As cities across the world pay tribute to Manchester (and now London again) there's a special fellow feeling in other great music cities where arenas and vibrant city culture draws crowds and bring new verve to life. Simple tweets of sympathy from Glasgow's SSE Hydro (capacity 13,000) and O2 Arena in London (capacity 20,000) where Ariana Grande is due to play this week.
The arena, in all these cities, is not just for music – it's for boxing, and games, and comedy: 'when twenty thousand people laugh, it makes the city shake'. But it's music that casts a special magic, that unites all ages and lights young dreams.
It's where we come together for those moments that we share

it's twenty thousand people with our arms held in the air

it's songs that sing a truth to us and nothing but the truth

it's twenty thousand spirits raised enough to raise  the roof
For Manchester, for humanity, and above all for those young people whose lives were taken on Monday 22 May, we must never stop the music. Or as Tony Walsh told the crowd in Albert Square today
Always remember. Never forget. Forever Manchester.
Choose Love.
Featured image Manchester Arena: photograph Andy Nugent: CC By-NC-ND 2.0
This first appeared on Sceptical Scot and is republished here with permission