At a very crucial level Tennent's involvement in music is about doing something for our community: George Kyle
So T Break takes on new meaning. After dominating the rock festival scene for 23 years, Tennent's has decided it is time to take stock. The last few years have posed challenges and there will be no T in the Park 2017. But what comes next? Don't underestimate the potential for adventurous reinvention.  
Listen to Tennent's George Kyle and you are left in no doubt of the passion and imaginative thinking which gave birth to one of the world's biggest music festivals.
Download Glasgow Music Tour FREE to hear George Kyle and Jim Gellatly on the remarkable Tennent's music story.
At Stop 7, outside Wellpark Brewery we hear George Kyle on a story that stretches back to the 1980s new music explosion in Scotland.
'It's funny,' he says, looking back over the last 25 years. 'Now T in the Park is the commonplace and brands do music festivals but back in 1992-93 brands didn't work in music, brands didn't work in music festivals and brands certainly didn't create music festivals.'
It began as what both George and Jim describe as an audacious bid to tap into the Scottish passion for music. With an investment of £2.5 million Tennent's Live delivered 2,500 gigs taking thousands of artists – from Tina Turner to Rod Stewart – across the length and breadth of Scotland to all kinds of venues – from community halls to the Barrowland.  All covered in the listings magazine Tennent's Live News.
That led to the launch of T in the Park, in 1994, created jointly with DF concerts and Tennent's Lager, but initially known as the Tennent's Live Festival. It was the success of Tennent's Live that helped to attract the best global, national and local acts to the park.
From T Break to T on the Fringe
And of course it was T in the Park which took centre stage. It grew – and grew – at the Balado venue to a three day festival attracting more than 225,000 fans and 70,000 intrepid campers. However the 2016 forced move to Strathallan brought many challenges which have led to a strategic pause. And a new beginning?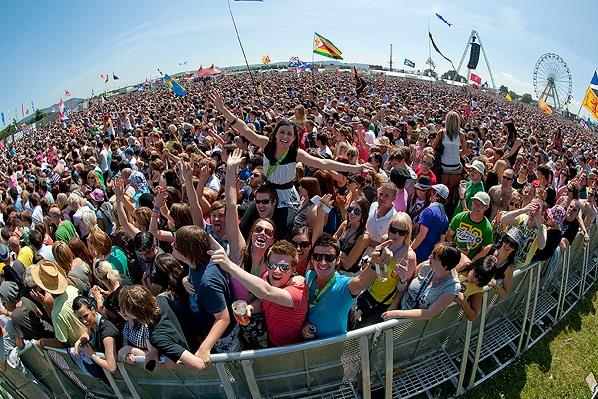 After all, as George Kyle explains, the Tennent's music story is one of perpetual reinvention. 'The brand has been renowned for innovation since its creation.' he says, then lists each bright new idea: T Break to T on the Fringe, Triptych to Tennent's Mutual.
It was 2000 when DF Concerts and Tennent's Lager decided to add a new element to the world's largest and most successful arts festival. T on the Fringe took off like a rocket, bringing some of the best and most exciting contemporary music to Edinburgh's international festival.
Stuart Clumpas,  founder of DF Concerts,  hailed Tennent's Lager as 'the arts council for music in Scotland'. For the next seven years T on the Fringe brought an incredibly diverse range of talent –  Massive Attack, Foo Fighters, Paulo Nutini,  Franz Ferdinand and so many others – filling music venues to capacity. By the end of the run, T in the Fringe had brought more than 100 artists to places like the Liquid Rooms, Café Voltaire, Corn Exchange, The Venue and City Cafe. 
Remember Triptych and Tennent's Mutual?
It began as 'three nights in three cities' – Glasgow, Edinburgh and Aberdeen – and grew (of course) to five nights with a unique blend of film and music.  The idea, developed with creative agency Better Days, produced a quirky festival of local talent and international names rotating round the three cities.  When Tripytch came to an end in 2008 The Guardian wrote an obituary:
In these eight years, fans of eccentric preferences from Scotland and beyond have been treated to exclusive sets by Grace Jones, Wire, The Fall, Karlheinz Stockhausen, Sun Ra Arkestra and John Peel, as well as gigs from bands such as LCD Soundsystem and Franz Ferdinand in sweaty shoebox venues.

RIP Triptych. Whatever replaces you had better be good!
As it happens it was good.  In 2008 Tennent's launched another audacious idea with Better Days. A DIY festival. 
Tennent's Mutual allowed fans to choose the artists, the cities, the venues and even the ticket prices. With a seed fund of £150,000, the ethos was that annual profits would be reinvested into the community to allow the festival to develop year on year.
For one 'glorious but all too brief' autumn this festival produced 13 shows making good quality live music more accessible to fans across Scotland.
'At a very crucial level Tennent's involvement in music is about doing something for our community,' says George. 'Co-creation was very much of a concept at the time and the creative idea that crystallised was pretty much let the audience decide the festival they wanted.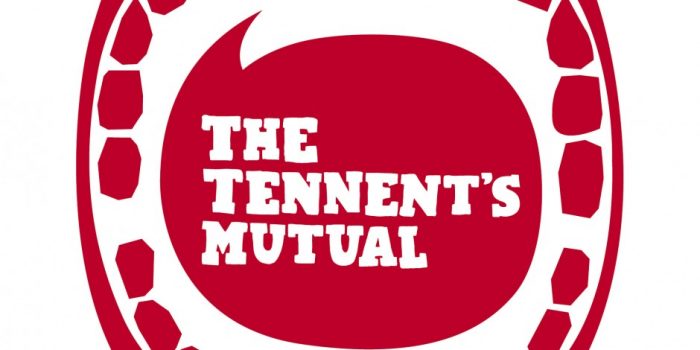 'You can leave that very open ended and make it impossible to deliver so obviously there had to be some perimeters round it. But in effect the audience were delivering those crucial aspects of what the festival entailed. As a replacement for two phenomenally successful, much loved festivals, Tennent's Mutual felt like it was a step on. In one short year people took it to their hearts.'
Glasvegas, Hot Chip, Teenage Fanclub and LCD Soundsystem's James Murphy were among headliners at venues including Edinburgh's Caves, Glasgow's CCA, Inverness' Ironworks, and Stirling's Tolbooth.
'The whole thing's a great idea,' said Malcolm Middleton at the time, 'This way we get interesting bills, and acts that wouldn't usually appear together, in locations out-with the norm.'
The all too brief existence of the Tennent's Mutual came to an end when Tennent's was sold by AB-inbev. And now there's a pause Walking Heads and Jim Gellatly will be keeping ears open to update the story on Glasgow Music Tour.  But take a T Break. Listen in – Stops 6 and 7 – like all the best tales there's more to come. And the music is unbeatable.  
Download Glasgow Music Tour FREE to hear the full Tennent's music story. So far!